By Website Editor - 8th July 2013 11:40am
Like many folk in and around Haddenham, I have really enjoyed tuning into Summerfest Radio, the micro-local radio station set up in the village for two weeks, to help promote the Summer Beer Festival.
I have radios in every room in the house (yes, including the loo!) as well as in my garage workshop and shed, and Summerfest Radio has been a constant companion — all day, every day — since it was launched on Sunday 23rd June. Now I'm greeted with a gentle hissing sound on 87.9FM, rather than the dulcet tones of the slick and professional presenters and a choice of music that has embraced the last 30+ years of my life — evocative of many happy times!
Gone too are the regular adverts for our very local businesses and service providers, all of which made for an engaging listen, for different reasons: from the very upmarket and cleverly crafted offerings through to some that sounded more reminiscent of the low budget cinema Ads in the 1970s ... "Bloggs the Undertakers, just five minutes walk from this cinema" ...!
We heard a lot from "Mrs Smith" and it was good to hear that she was delighted with the new decorating job, but I doubt that Thame Players are rushing to sign her up for their next AmDram lead ~ Smile
And as for the "friends ... who are local" Ad -- hmmm! Comments on a postcard please ...
But what a gap we radio lovers have to cope with now. Where do we go for our fix of popular music interlaced with utterly local interviews and a group of excellent presenters who felt like part of our community, who lifted our spirits and brought a real sense of summer to the airwaves?
I, for one, will be lobbying for the Summerfest Radio team to come back again very soon. Thanks guys — great job. We'll miss you.
popular recent storiesAlso in the news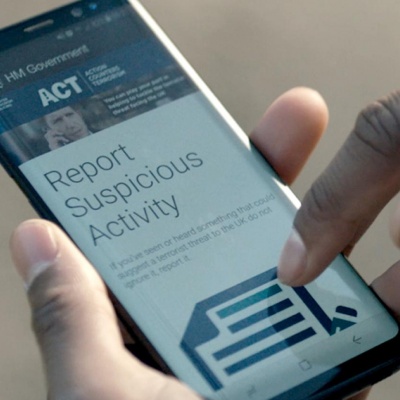 Haddenham Webteam: Thu 12 Dec 6:30pm
A counter terrorism training course is being made available to the public for the first time and Thames Valley Police want you to sign up and help protect the UK.Devised by CT officers and security experts, the ACT Awareness e-Learning package was previously only available to staff working in crowded places like shopping centres and entertainment venues.Now Counter Terrorism Policing has...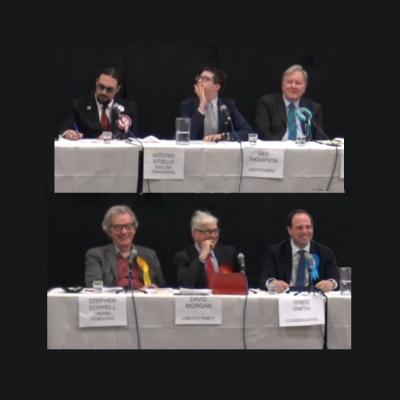 Kevin Johnson: Wed 11 Dec 3:00pm
Haddenham Hustings — A SketchBy Kevin JohnsonNobody wanted a General Election. We're all tired of politics. Sick of Brexit.Not in Haddenham, apparently.The Hall of Haddenham Community Junior School was full to bursting with voters ready to grill all six candidates standing in the Buckingham constituency. You can watch the full Hustings recording https://www.y...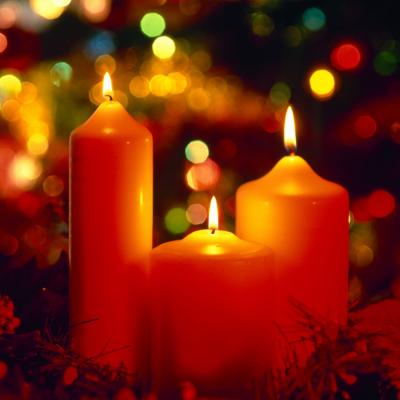 Haddenham Webteam: Mon 09 Dec 5:00pm
Here is a list of Christmas services in Haddenham churches:Churches Together in Haddenham Fri 13th Dec 7.00pm Village Carol Service in Village Hall Methodist Church Sun 15th Dec 10.15am JAM service with the Baptist Church Sun 22nd Dec 3.00pm Carol Service, followed by tea and mince pies Wed 25th Dec 9.30am Christmas Day Service with our Baptist friends at..